AUTUMN/WINTER 2022 CAMPAIGN
Interconnected through an instinctive sense of feeling, a tessellation of images come together to encompass A-COLD-WALL*'s pursuit to affect visual mediums and find expression in graphic landscapes.
Shop now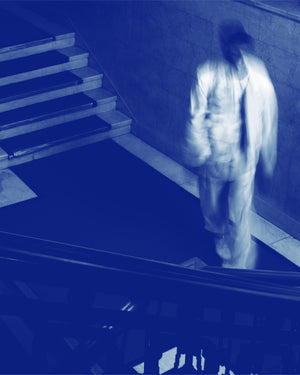 For the AW22 campaign, Samuel Ross engages the sensibility of raw materials through the lens of A-COLD-WALL*'s visual language, coalescing traditional materials with new methods. Unconcerned by pictorial narrative, disparate visuals are instead synthesised in an effort to capture gestural expression beyond its material confines.
This portfolio of imagery simultaneously draws its inspiration from the form and materiality of the garments themselves. Such values are amplified through the styling of A-COLD-WALL*'s longstanding collaborator, Robbie Spencer, whose artisanal approach sculpts new silhouettes, creating considered and weighted forms that signal the presence of the artist's hand.