ACW* X BEATS BY DRE - STUDIO3 WIRELESS
A-COLD-WALL* presented by Samuel Ross, in partnership with Beats by Dr. Dre, introduces the ACW* X Beats Studio3 Wireless headphone with Active Noise Cancelling for an immersive sound experience.
Redefining the listening experience, Beats have become a leader in their field, democratising premium audio technology whilst establishing a clearly defined aesthetic program. The limited edition Studio3 wireless headphone takes an iconic and instantly recognisable framework and reinterprets it through a specifically A-COLD-WALL* lens, modifying the tone of this familiar object.
ACW* X Beats Studio3 combines a raft of technologies to provide the most authentic, accurate playback possible. Active Noise Cancelling delivers an incredibly immersive sound experience, while real time audio calibration optimises both clarity and range, tailoring sound specifically to the user. 22 hours playback, on-ear controls, voice activation and seamless Class 1 Bluetooth® connectivity ensure that function remains firmly in-line with form, allowing focus to remain solely on the music.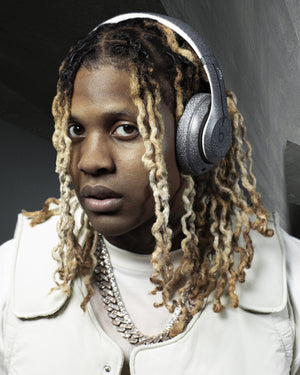 A recurring palette choice across the seasons, speckled cement grey reflects an ongoing fascination for brutalist design and the unsentimental beauty of utilitarian architecture. Puncturing this surface, an onyx colour band adds subtle, graphic adornment, a bracket logo acting as the line's full stop. The interior references mineral tones, a muted clay surface playing to the brand's dialogue around the meeting of natural and manmade objects.
Having spent the first phase of his career in product design creating industrial, function-lead items, the Beats by Dre collaboration represents comfortable ground for Samuel. An innate understanding of both the mechanics and process behind consumer product design shaping every aspect of his output, this latest partnership expands the ACW* universe, both echoing and reinforcing the brand's modular, systems-thinking approach.